(Brist) PG Cert Clin Ed (PGCCE)
Dr Jasmeen Basra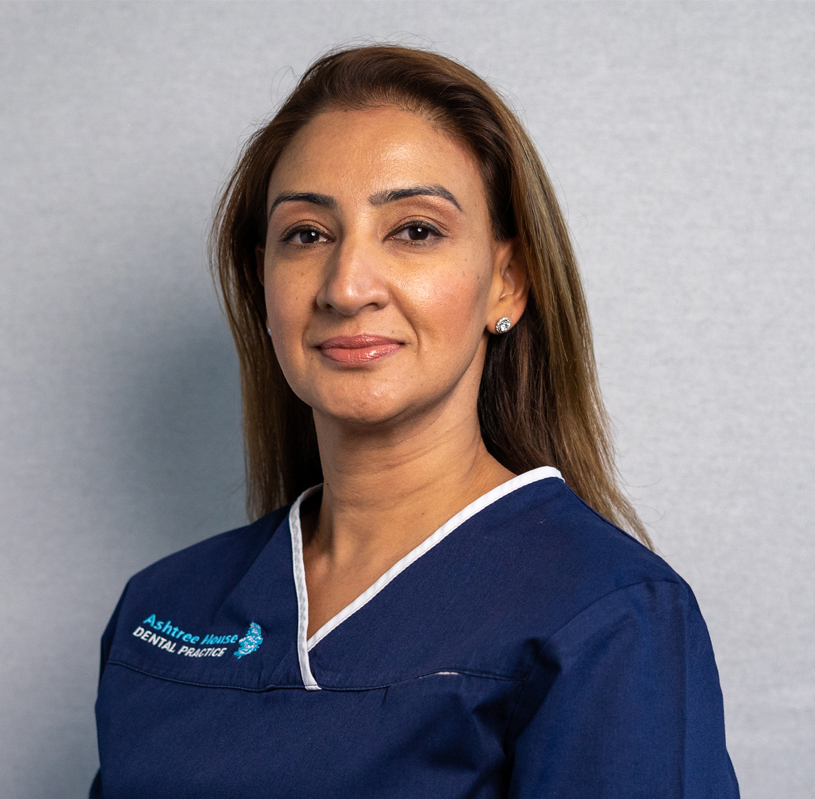 Clinical Director
GDC Number: 112813
Ashtree House Dental Practice is a family dental practice established over for over 20 years.
Jasmeen and Harry Basra took ownership of Ashtree House Dental Practice in 2012 with Jasmeen having worked there as an associate since 2009. Over the years the practice has steadily grown with state-of-the-art equipment and a dedicated and caring team. As a family owned practice, patient care and goodwill are extremely important to the team.
Jasmeen the practice Principal qualified from the University of Bristol and is known for her caring and positive approach. Whilst working as a dentist part time, Jasmeen focuses on ensuring the smooth running of the practice, looking after all the staff and business aspects.
She is married to Harry and they have 2 beautiful children, Gurtej and Tavleen that keep her busy. She enjoys travelling, experiencing new cultures and spending time with her family.
Back to Team